Twister
Cleaning Brushes
Let's do the twist
The perfect set for bottles and teats with the easy twist handle, for a thorough and quick clean with no scratching.
Did you know?
Soft sponge
Unlike standard brushes made of tough bristles, the Twister brushes are made of a soft sponge that cleans thoroughly and doesn't scratch the bottle or teat.
360° twisting handle
The twisting handle allows you to clean faster and easier than ever.
The difference is in the details
A smart bottle brush
The bottle brush is made of 2 sponge layers designed to reach every inch inside the bottle, for a more effective clean with no scratching.
A handle with a twist
The handle can turn 360˚ and enables an easier, more convenient clean.
Mini-brush for teats
The teat brush is shaped like the bottle's teat and enables a perfect clean all the way to the tip.
Testimonials
"The twisting handle is really clever. Gets my cleaning done in no time."
Sarah K.
"The teat brush is great because it fits the teat perfectly and cleans it better than a regular brush."
Jane R.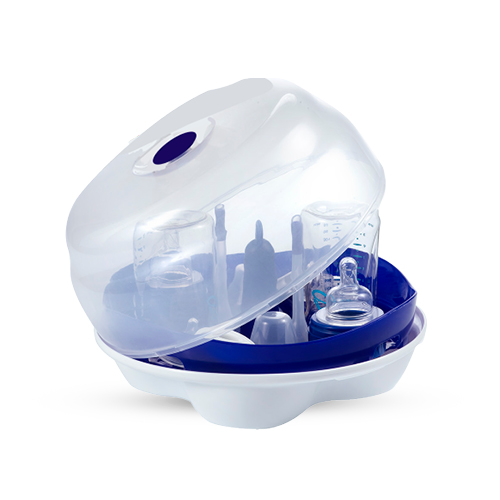 Smart Microwave Sterilizer
---
More products