Sippi 1
My first cup
From bottle to cup
in 2 seconds
For a smooth transition from bottle to cup, these innovative Sippi cups were specially designed to ease the transition from bottle to cup and help your baby drink comfortably, with minimum vacuum.

---
Helps prevent ear infections
Every part of the Bfree bottle can be used on any other Bfree bottle or cup
Did you know?
All Bfree bottles and cups have a patented air vent that helps neutralize vacuum
A significant problem many parents aren't aware of is vacuum, which forms in most baby bottles and cups. Vacuum has been proven to be a major cause of gas, colic and even ear infections since it forces baby to suckle extra hard in order to extract milk from the cup. Bfree has a patented air vent that helps prevent vacuum formation, helping baby to suckle comfortably and control the flow of liquid, without causing pressure in the ear. This unique air vent is found in all Bfree bottles and cups and grows with your baby from age   0-3.
Why is vacuum problematic?
Think what happens when you drink directly from a bottle containing soda or water. Every few sips, you have to stop and pull the bottle away from your mouth to release the vacuum that has accumulated in the bottle. Without releasing the vacuum, you wouldn't be able to continue drinking. That is exactly what happens to your baby when they suckle out of most baby bottles and sippy cups. Your baby is forced to work harder and harder as the pressure in the bottle grows, and even stop every few sips to release the vacuum. Sometimes you can even see the teat collapsing during suckling (another symptom of vacuum) and air bubbles forming in the liquid.
Less vacuum – it's proven
A comparative test proved that Bfree bottles were the most effective in neutralizing vacuum compared to other leading baby bottles:

The soft spout helps calm sensitive gums
The Sippi cup's spout is extremely soft and sensitive. Its pleasant texture helps calm sensitive gums during teething and makes it easier for baby to transition from the bottle to a cup.
Additional links
When using standard baby feeding bottles that are non-ventilated or under-ventilated, the vacuum (negative pressure) which forms in them during a feeding may lead to development of secretory otitis causing hearing impairment and a risk for delayed speech development.
The difference is in the details
Soft orthodontic spout
For a smooth transition from bottle to cup
A soft orthodontic spout helps your child make a comfortable transition from bottle to cup. Its unique shape soothes gums when teething.
Removable handles
One size fits all
Multi-colored handles fit all Bfree cups and bottles
Safe durable plastic
In a wide range of colors kids love
All sippi cups are made of safe, sturdy and extra durable plastic that is free from BPA.
Patented air vent
Small in size, huge impact
Helps neutralize vacuum, reducing the risk of ear infections. This also allows your baby to suckle comfortably and control the flow of liquid.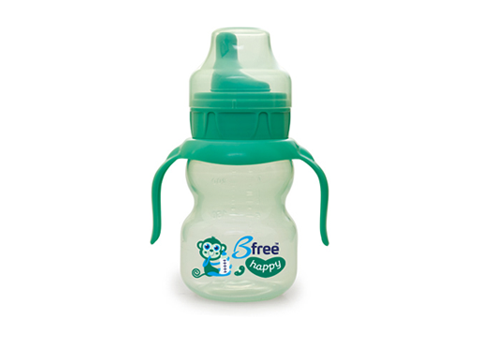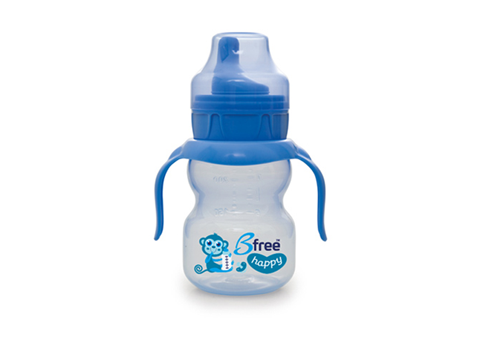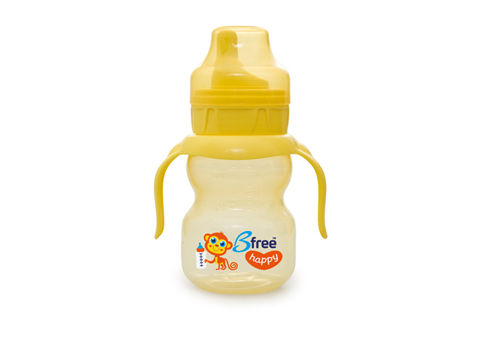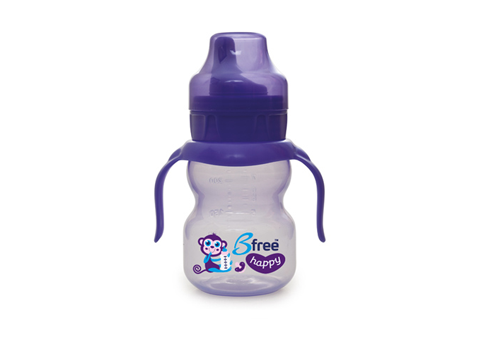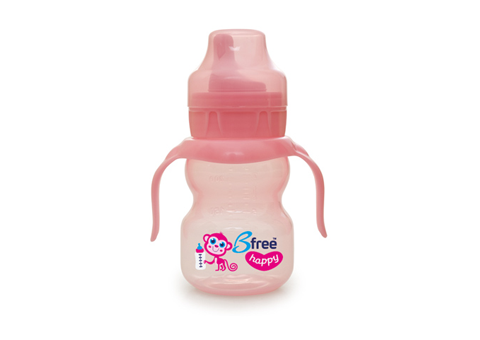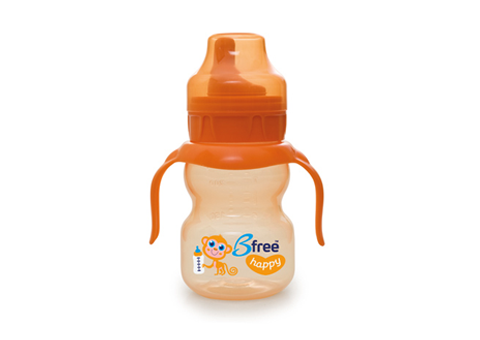 Testimonials
"I was surprised how fast Joel went from using a bottle to drinking from his new sippi cup. I guess the soft spout made it feel similar to his bottle and it made it easy for him to drink from. And he was only 6 months old."
Sam N.
---
More products