Click 'n Go
Formula Dispenser
Finally, a parent-friendly dispenser.
When designing this dispenser we thought about more than just hygiene and convenience. We thought about making things easier for you. The unique curvy design allows you to dispense accurate portions, with no powder residues, and all with just one hand and one click. And the other hand? Totally free to deal with other things.
---
One-handed opening
Did you know?
Leak-proof design
The formula dispenser allows you to prepare pre- measured formula portions as necessary, and a leak-proof closure between its compartments guarantees that the portions won't transfer from one compartment to the other.
Rounded compartments are easier to clean
Three large, rounded compartments make the dispenser super easy to clean. And since there are no corners, there is no powder and bacteria build-up.
One-handed opening
A convenient, wide spout makes it easier to pour the formula into the bottle, and a unique open-lock mechanism allows you to open and use the dispenser with just one hand.
The difference is in the details
Extra wide spout
Enables fast, easy pouring of formula into the bottle.
3 large rounded compartments
Allow easy cleaning and prevent powder residue and build-up of bacteria.
Sealed compartments
Prevent formula from transferring from one compartment to the other.
Simple one-handed open / lock
For fast formula preparation, on the go.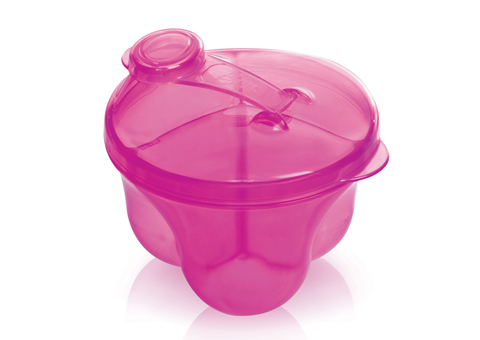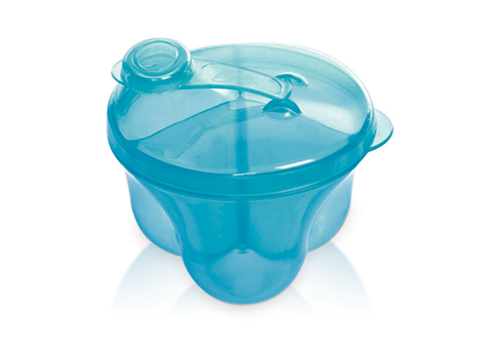 Testimonials
"I really liked the idea of the rounded compartments. This way I never get powder residues, and I know the portion is the exact right amount."
Chelsea O.
---
More products